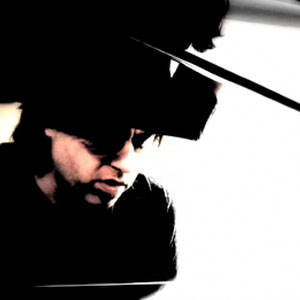 In the last decade, he has produced and written records, themes, songs and score that can be heard everyday throughout the world. As an artist, George recently wrote his first full length album entitled Everyday Miracles. This album is the latest in his musical ventures that really tells the story about where he is today.
'Everyday Miracles' is about life, love and faith. The inspiration of this album comes from George's walk in faith and how his trials and celebrations have formed who he is today.
When George set out to make this album in 2007, he toiled with how he could dumb down his walk in faith down to a verse and chorus. That very thought spawned the first lyrics of the album with the song 'Speechless': "You breathed the life inside of me, shattered all the things I thought I'd be, What can I say?" That set the stage for the rest of the album and the music and lyrics flowed.
The title track 'Everyday Miracles' is about all the wonderful things of life we encounter day to day and how although we sometimes take them for granted, they are beautiful things to cherish. Other songs like 'There' and 'Honor' are practical observations on living out a life in faith. 'Fall' is the story of how sometimes we need to reach rock bottom to receive the truth. In all, 11 songs make up this brand of inspirational music that crosses over to reach people in all walks of life, with a message that can be felt by all.
George achieves this body of work by utilizing his talents of drums, bass, guitar, piano and vocals. Every aspect of this recording is written, engineered, played and produced by George in his Southern California studio. That fact has enabled him to have the utmost integrity in achieving what he set out to do a year ago: make an album that all people can identify with.
With influences from Queen to the Foo Fighters, this album dwells in catchy melodic choruses with a hard edge. The intricate guitar work on this album is current and refreshing while the vocal content and lyrics leave the listener to walk away with the songs lingering in their memories.