GEORGE'S AFFILIATIONS

George has been a BMI composer since 1996. George also has his publishing company ZapZorn Music at BMI. All of the ZapZorn Music Library is published through ZapZorn Music (BMI).

George joined AFTRA in 2010 when he became an on screen musician and announcer for The Hub's show Pictureka.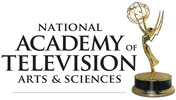 George became a member of the Academy of Television Arts and Sciences in 2004. George is a voting judge in the music category for the Emmys as well.
George has been a member of NAMM since 2012 when he released his own sample library ZapZorn Composer Tools.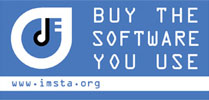 George joined IMSTA in 2013 to help try to stop software pirating in music. His company ZapZorn Composer Tools displays in their IMSTA FESTA event every year.